COCA-COLA SOUTHWEST BEVERAGES INTRODUCES NEW DIRECTOR OF INCLUSION & DIVERSITY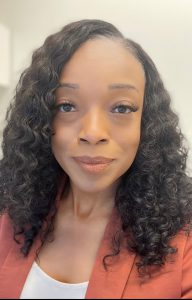 Michelle Burgess has been named Director of Inclusion & Diversity at Coca-Cola Southwest Beverages (CCSWB), a company of Arca Continental (AC) and one of the largest Coca-Cola bottlers in the U.S. This inaugural appointment – the first of its kind across all AC companies – cements CCSWB and Arca Continental's commitment to Inclusion and Diversity (I&D). Burgess' expertise will be integral to driving foundational strategies that foster broad and deep levels of diversity and inclusion throughout the company, as well as the broader AC organization. In this role, Burgess will implement and execute a comprehensive I&D plan focused on achieving and retaining higher levels of diversity representation.
As CCSWB celebrates its fifth anniversary, Burgess will take on new responsibilities revolving around the company's culture principles that define how the company interacts internally and within local communities. From investing in people with diverse characteristics to fostering an environment that embraces change and encourages innovation, Burgess' leadership in CCSWB will champion and outline a transparent path that promotes acceptance and authenticity that ultimately drives favorable results for all.
"We are proud to have Michelle join our passionate quest for embedding I&D initiatives into all facets of our business to advance our people-first and customer-centric efforts," said Jean Claude Tissot, president of Coca-Cola Southwest Beverages. "Her expertise and leadership will be paramount to ensuring we create and maintain an inclusive, diverse and engaged culture."
Bringing a deep history of expertise from diversity and inclusion roles at Samsung Electronics America and Bright Horizons, along with many years entrenched in education and consultancy practices, Burgess is enthusiastic about her CCSWB role. "I am truly moved by the passion and commitment for inclusion at the forefront of CCSWB and its leadership," said Burgess. "Although CCSWB has operated for only five years, the company is focused on advancing its I&D initiatives in an impactful way."
Inclusion and Diversity at CCSWB:
In 2017, CCSWB began cultivating its core Inclusion and Diversity principles to define how the company interacts both internally and within local communities. The principles include: People Focused; Transparency; Change and Innovation; Results-Driven; and Customer-Centric.
CCSWB's diversity initiatives extend beyond its internal team to include suppliers and community partners as well. In 2018, CCSWB became the first Coca-Cola bottler in North America to implement a Diverse Supplier Policy. The initiative supports partnerships with women- and minority-owned businesses, and since its implementation has resulted in tremendous success. In four years, CCSWB's diverse supplier spend grew by 131%, partnering with more than 60 minority-owned businesses in Texas among a multitude of other partnerships representing diverse needs within the communities it serves.
About CCSWB
Dallas-based Coca-Cola Southwest Beverages (CCSWB), a company of Arca Continental, is one of the largest Coca-Cola bottlers in the United States. CCSWB produces, markets and distributes Coca-Cola brands throughout Texas and parts of New Mexico, Oklahoma and Arkansas. The company employs more than 8,000 associates who operate 7 production plants and 37 distribution facilities, serving more than 31 million consumers.
About Arca Continental
Headquartered in Monterrey, Mexico, Arca Continental is one of the largest Coca-Cola bottlers in the world with an outstanding history spanning more than 91 years. Within its Coca-Cola franchise, Arca Continental serves a population of more than 118 million in the northern and western parts of Mexico as well as the northern region of Argentina, Ecuador, Peru and the Southwestern U.S. Arca Continental also produces and markets snacks under the brand names Wise in the U.S., Bokados in Mexico and Inalecsa in Ecuador. For more information about the companies, please visit www.cocacolaswb.com and www.arcacontal.com.
###