COCA-COLA SOUTHWEST BEVERAGES TAKES ACTION TO INCREASE USE OF RECYCLED MATERIALS IN PACKAGING DESIGN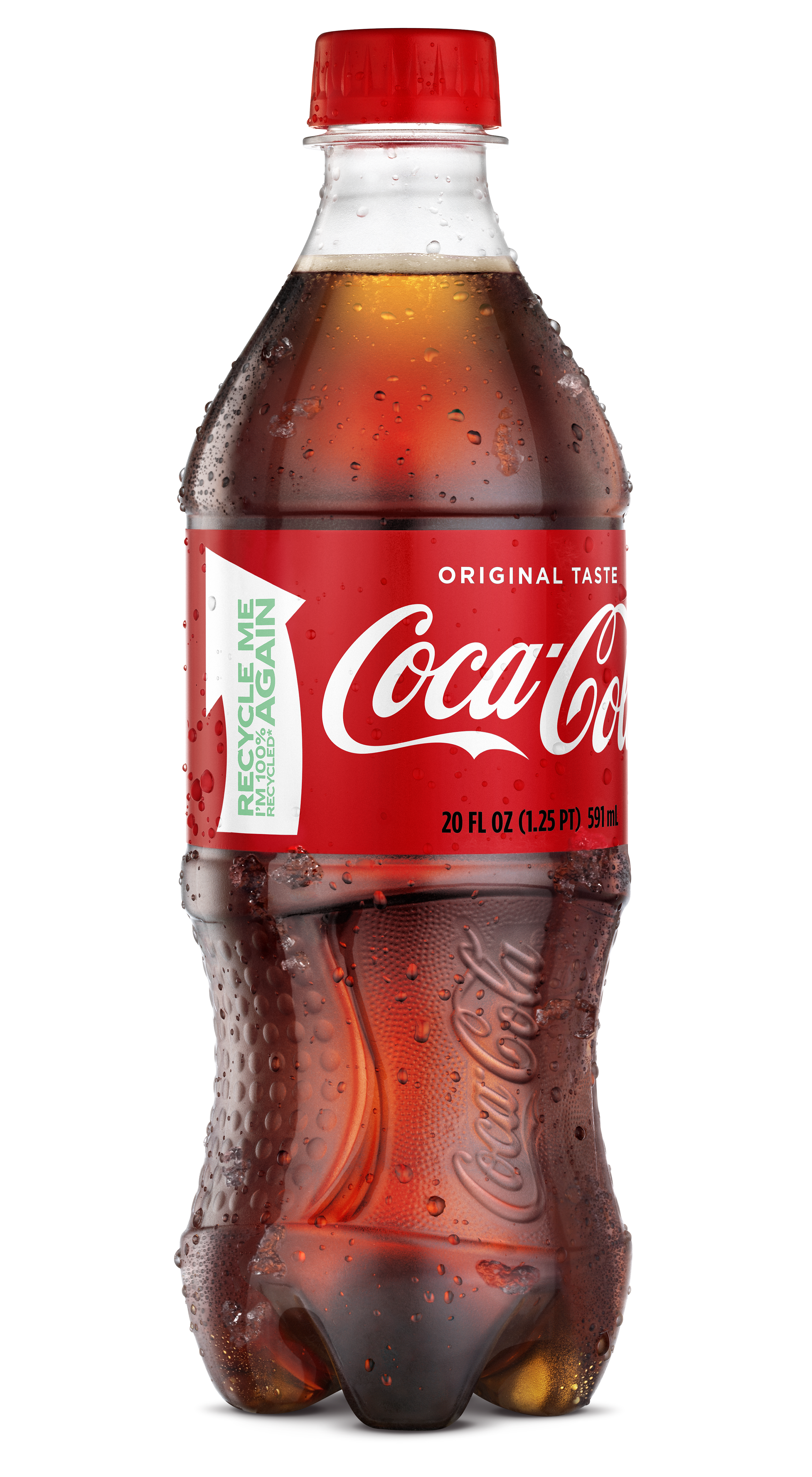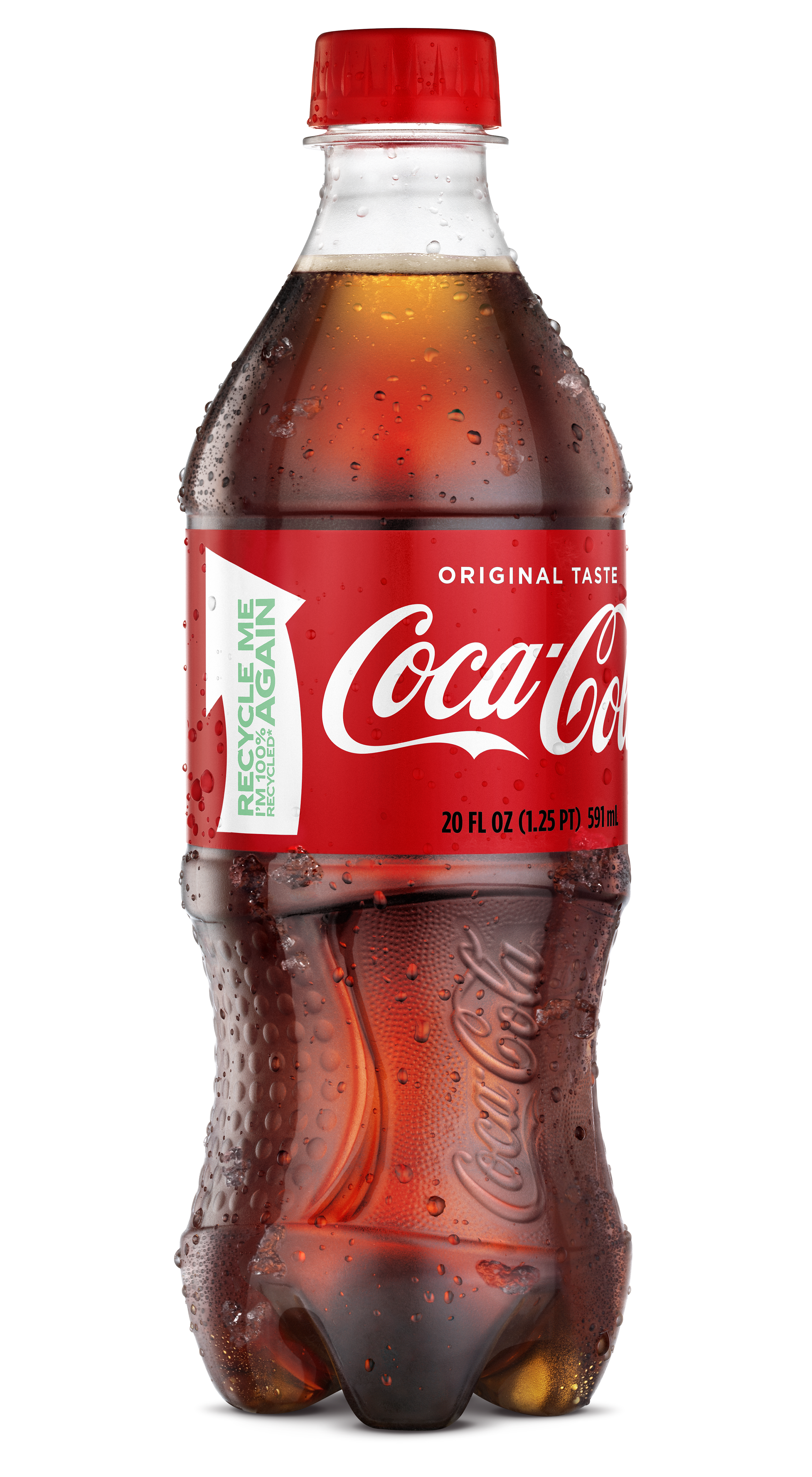 Coca-Cola Southwest Beverages (CCSWB), a company of Arca Continental, continues to affirm its sustainability leadership with a commitment to double the amount of recycled content across its entire plastic packaging portfolio and significantly reduce its use of virgin plastic.
"Our bottles are made to be remade," said Debbie Moody, VP of Public Affairs, Communications and Sustainability, CCSWB. "We promote a circular economy – which is an integral part of our business growth strategy – by making our packaging sustainable and reincorporating our bottles into the value chain at the end of their lifecycle."
Coca-Cola Southwest Beverages (CCSWB) recently announced plans to double the amount of recycled content across its entire plastic packaging portfolio, significantly reducing the company's use of virgin plastic. By the end of 2021, recycled PET (rPET) will account for 50% of every new plastic bottle the local Coca-Cola bottler produces. CCSWB recently rolled out 20-oz. bottles of DASANI and Coca-Cola Trademark brands (Coke, Diet Coke, Coke Zero, Coca-Cola flavors) made entirely from 100% rPET and will roll out new 13.2-oz. 100% rPET bottles of Coca-Cola Trademark brands in June.
CCSWB, which manufactures, markets and distributes beverages of The Coca-Cola Company for markets across Texas and in parts of New Mexico, Oklahoma and Arkansas, is the first Coca-Cola bottler in the U.S. to achieve the World Without Waste goal to make all of its PET bottles with 50% recycled content by 2030.
"We will hit this target nine years ahead of schedule thanks to the investments we're making and the proactive actions we're taking," Moody added. "This development is the result of collaboration across our entire business – from procurement to supply chain to sustainability – and our ongoing commitment to leveraging sustainable packaging as a strategic growth driver."
Over the last two years, CCSWB has proactively invested in innovation to design more resource-efficient packaging and step up use of recycled PET content in its bottles – increasing from 1.9% in 2019 to 25% in 2020 and 50% in 2021. The company also is taking steps to lightweight its bottles and reduce the carbon footprint of its secondary packaging like multipacks and labels.
"We are creating an integrated, end-to-end business model for PET, which is a valued commodity, by accelerating our focus on this in-demand packaging material," Moody said. "Demand for resin will continue to rise as more companies enter this space, so we are taking steps now to secure recycled PET material so we can maintain supply."
Using recycled PET reduces energy and greenhouse gas (GHG) emissions. The process of making PET bottles with recycled PET material requires less energy and emits fewer GHGs than making a bottle using virgin, petroleum-based sources.
Announced in 2018, the World Without Waste global sustainable packaging platform also includes a goal to collect and recycle the equivalent of a bottle or can for every one The Coca-Cola Company sells globally by 2030, and to make 100% of its packaging recyclable by 2025.
CCSWB is working to capture and collect PET bottles in cities and counties across its territory so they can be recycled and remade into new bottles. By collaborating with local governments, community organizations and industry partners on recycling education and infrastructure programs – including the American Beverage Association's (ABA) Every Bottle Back initiative in Dallas and Fort Worth, Texas, and Broken Arrow, Okla. – the company is helping to create closed-loop recycling systems so rPET bottles can be collected and used to create raw material for new bottles.
To commemorate Earth Month (April), the company will award up to $100,000 in grants to community recycling organizations in Texas, Oklahoma and New Mexico.
Internally, CCSWB is working to minimize the environmental footprint of its operations by ensuring all production facilities are 100% zero-waste/landfill-free. Other sustainability priorities include water conservation and energy efficiency initiatives.
About CCSWB
Dallas-based Coca-Cola Southwest Beverages (CCSWB), a company of Arca Continental, is one of the largest Coca-Cola bottlers in the United States. CCSWB produces, markets and distributes Coca-Cola brands throughout Texas and parts of New Mexico, Oklahoma and Arkansas. The company employs more than 8,000 associates who operate seven production plants and 37 distribution facilities, serving more than 31 million consumers.
Headquartered in Monterrey, Mexico, Arca Continental is one of the largest Coca-Cola bottlers in the world with an outstanding history spanning more than 91 years. Within its Coca-Cola franchise, Arca Continental serves a population of more than 118 million in the northern and western parts of Mexico, as well as the northern region of Argentina, Ecuador, Peru and the Southwestern United States. Arca Continental also produces and markets snacks under the brand names Wise in the United States, Bokados in Mexico and Inalecsa in Ecuador.
For more information, visit www.cocacolaswb.com and www.arcacontal.com.